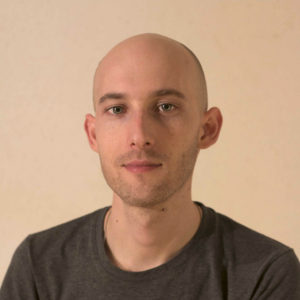 Marc Arthur is a PhD candidate in the department of performance studies at New York University where his research encompasses aesthetic and critical theory, gender and sexuality studies, ethnic studies, and visual culture studies. His dissertation examines the biopolitical transformation of HIV/AIDS, particularly through allegories of the supernatural in performance and visual art from the 1980s to the present.
Arthur is also a contributing editor of the Performa Magazine and was previously the Head of Research and Archives at Performa where he organized touring exhibitions, curated programs, lead interdisciplinary research projects with a wide range of artists, and spearheaded the acquisition of the Performa collection by NYU's Fales Library.
Arthur has given talks and presentations at symposia and discursive platforms including at the New Museum, the Hemispheric Institute of Performance and Politics, the Association for Theater in Higher Education, American Society for Theater Research, the Martin E. Segal Theatre Center at CUNY, and Performance Studies International.
As an artist, he has exhibited and performed at galleries and theaters including at New Langton Arts and David Cunningham Projects, San Francisco; Xavier Hufkens Gallery, Brussels; the Emily Harvey Foundation, Venice; FRISE, Hamburg; and at the Martha Graham Dance Theater, La MaMa, Dixon Place, and Movement Research at Judson Church in New York City. From 2008 to 2009 he was a Research Fellow at the CCA Wattis Institute of Contemporary Art, San Francisco.