A performance set in a speculative rehearsal where performers are formed by molecular and viral entities and have extra-sensory capacities in relation to color. Some sources of inspiration for the piece​ include Derek Jarman's​ film Blue, Samuel Delany's novel Stars in My Pocket Like Grains of Sand and Jane Bennett's book Vibrant Matter: A Political Ecology of Things.
Two early workshops were held at the Wild Project (2015) and Movement Research at Judson Church (2016). Formally titled The Artifacts of an Invented Body, this piece is currently being developed through a residency at Chashama with the artist Richard Kennedy and sound design by Aaron David Ross.
Chashama, Spring 2017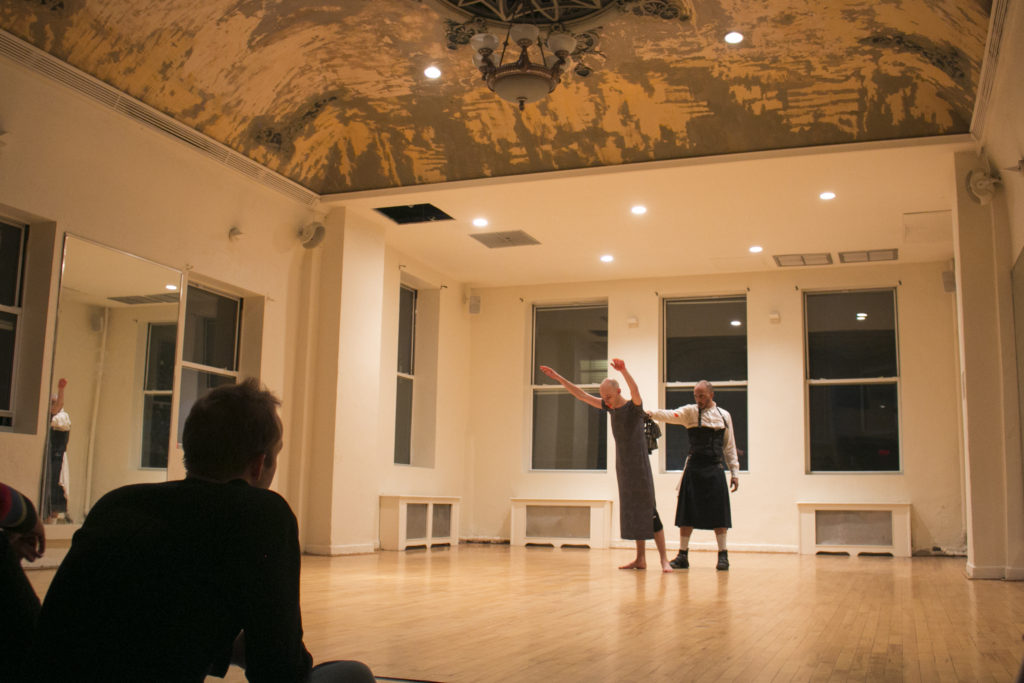 Movement Research at Judson Church, Fall 2016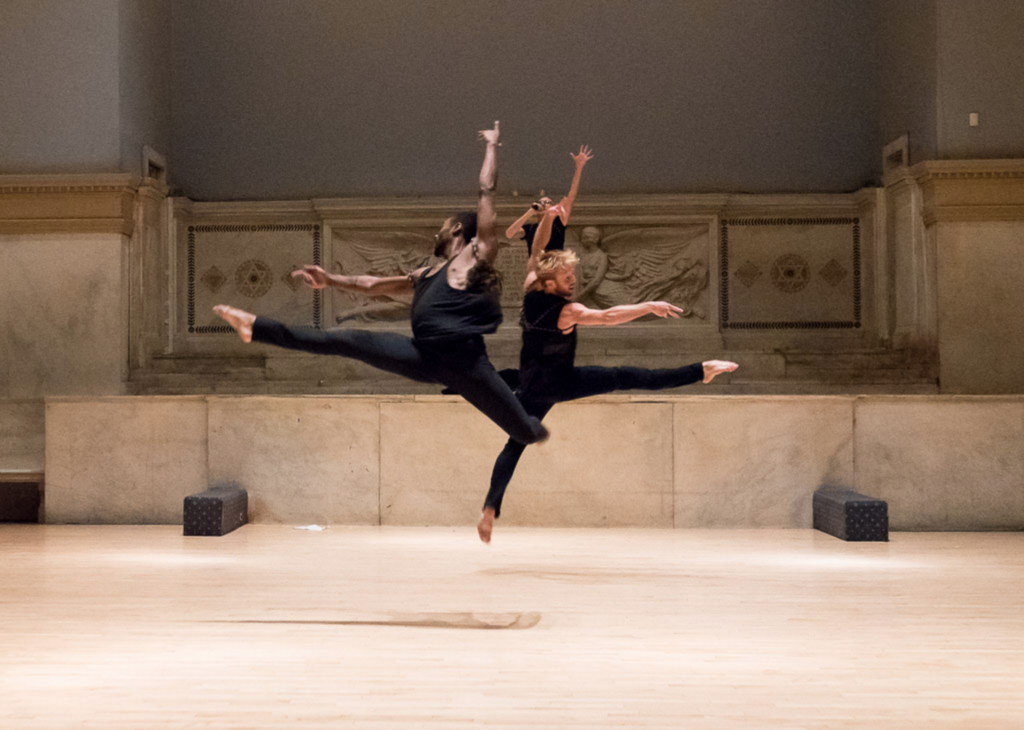 Wild Project, Fall 2015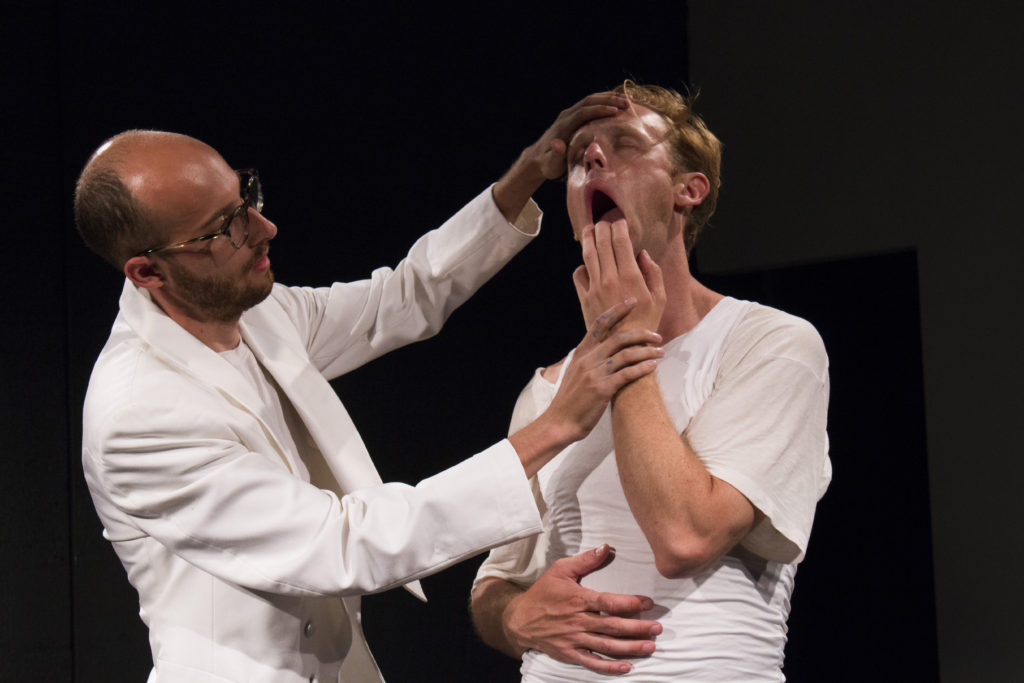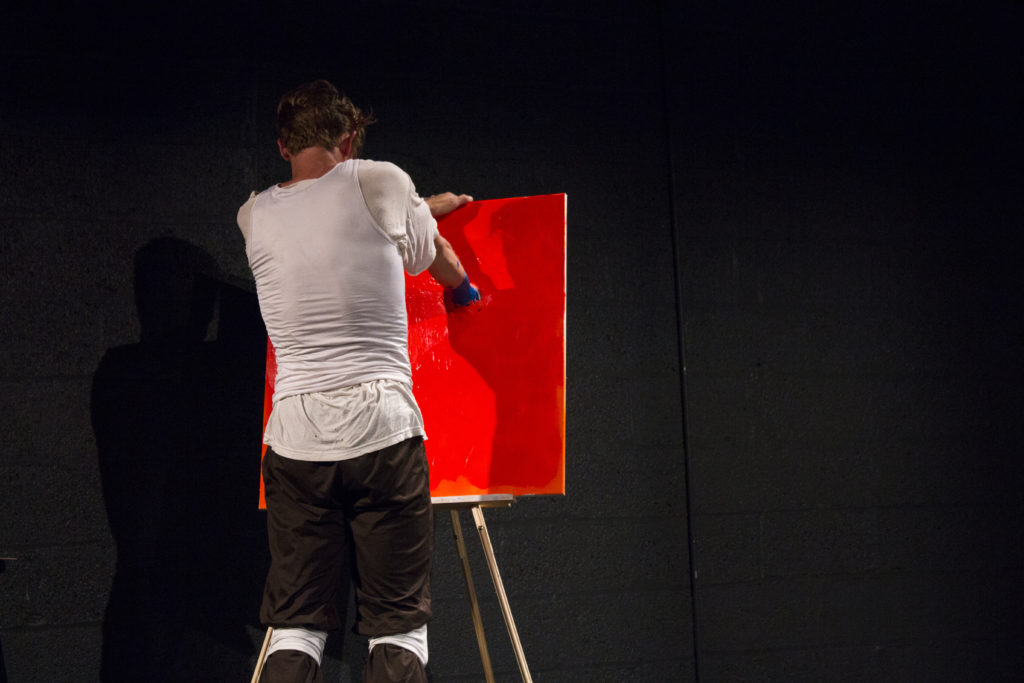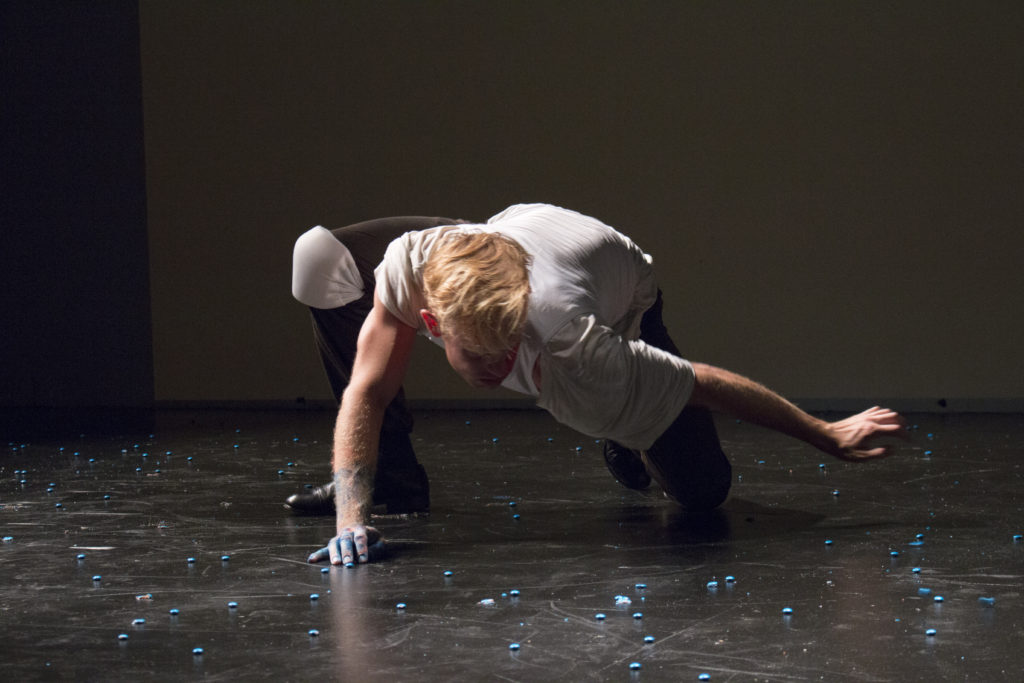 Photos by James Emmerman and Ian Douglas. Performers: Marc Arthur, Richard Kennedy, Ryan Lawrence, and Charles P. Way.