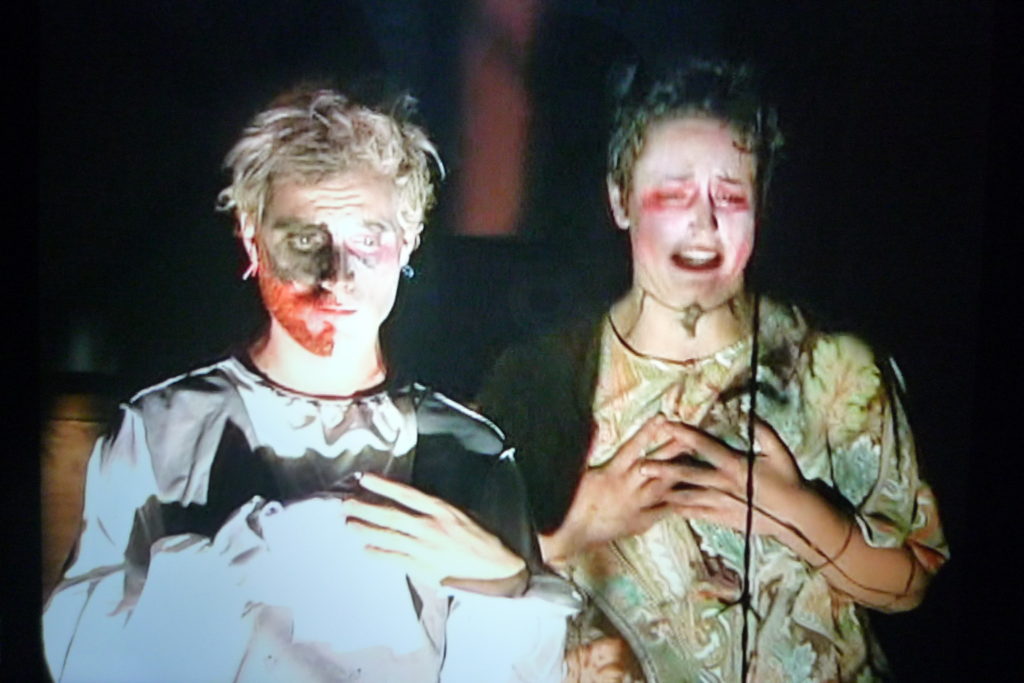 In this performance that traveled through New York's Lower East Side, the audience was presented with a densely edited spectacle of references from the Culture Wars of the 1980s and the infamous Degenerate Art Exhibition organized by the Nazi party in 1937. Through puppetry, dance, street performance, and fast-paced scenes inspired by the theatre director Reza Abdoh's work, A Short History of Werewolves asked how artists who seek to grapple with moralistic imperatives around illness and sexuality are understood as a danger to power and politics. At one point in the performance the audience was placed in an enormous cage, creating a visual dramaturgy in which they were prisoners of the ten performers acting out around them.
Co-presented by The Living Theater and Dixon Place (New York City), Summer 2007
Writing and Direction: Marc Arthur
Performers: Morrighan Clinco, Dominic Cloutier, Luc Goodhart, Peter Cramer, Claire Helene, Ryan Lawrence, Leah Rios, and Jack Waters.