A cast of ten performers, including children ranging in age from seven to fourteen, acted out a series of fast-paced and mind-bending scenes drawn from over 80 different literary and pop culture sources to tell the story of Peter in the Wolf, in which a boy captures a wolf and takes him to the zoo. A huge white canvas in the back of the space gradually filled with line, shape, and form as performers reconstructed the Peter story as a painting in which each color represented a different character. Each audience witnessed the creation of a painting unique to that night's performance.
Peter/Wolf was presented in New York by the Performance Project at the University Settlement on March 18th and 19th, 2010.
Performers: Calvin Rezen, Lydia Batten, Eliza Berner, Erol Tamerman, Lillie Jayne, Philly Abe, M. Lamar, Jessica Doherty, Alani Figueroa, Sophie Gorai, Rose Iannaccone, Angelica Lopez, Destiny Spruill and Dana Wilton.
Production: Ryan Laurence (Choreography), Joshua Weidenmiller (Assistant Choreographer), Savannah Knoop (Costume Design), Matthew Varvil (Musical Director), Amanda Millis (Stage Manager), Rios Tagiuri (Dramaturge).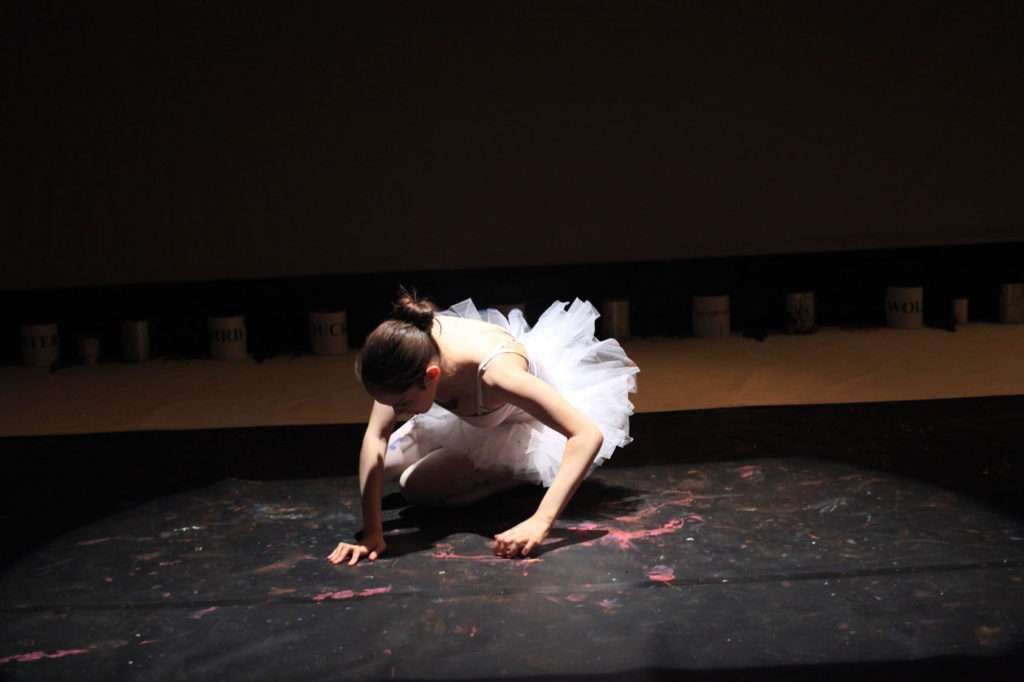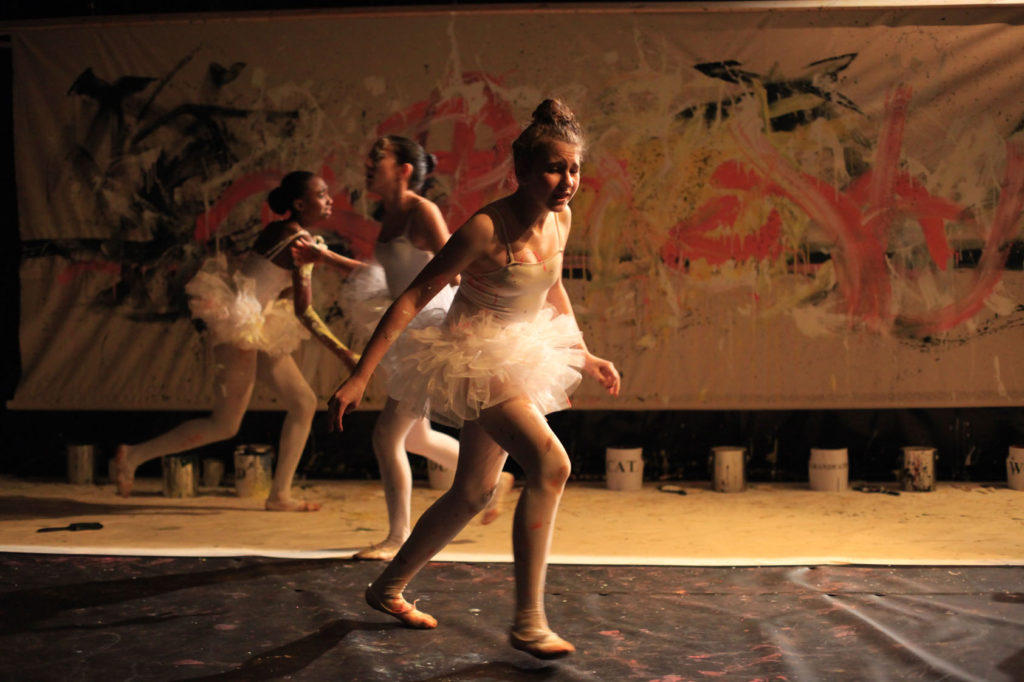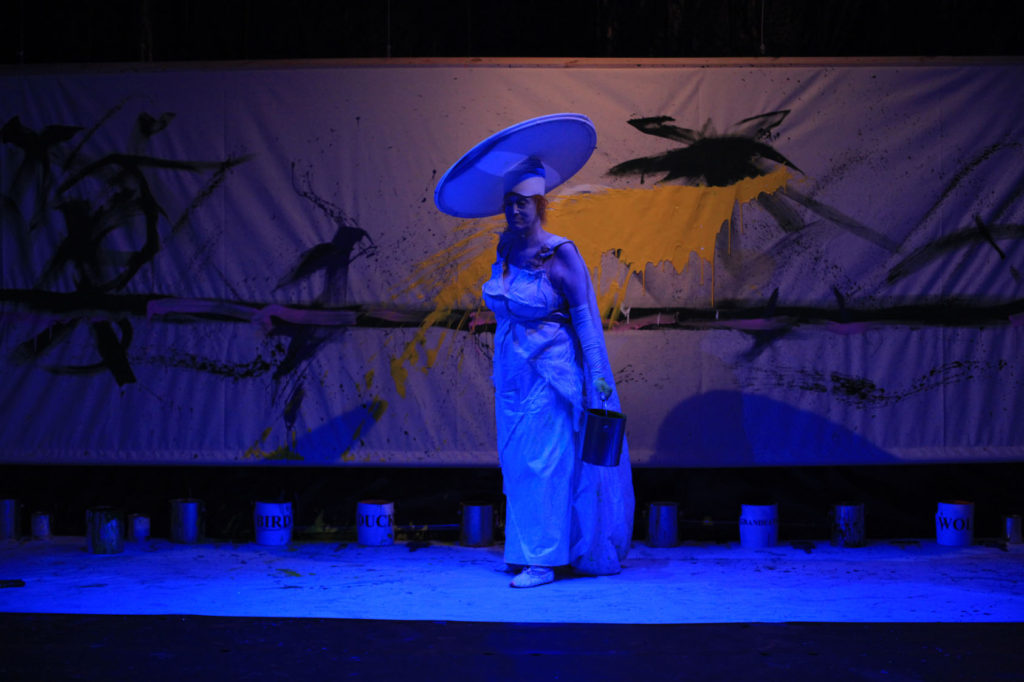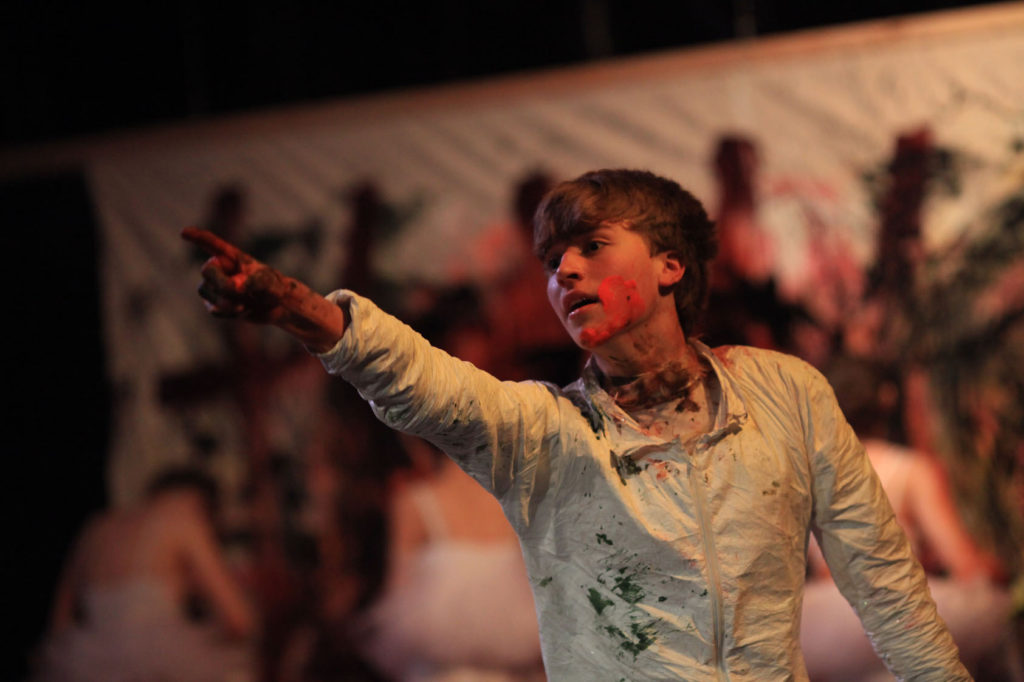 Photographs by Paula Court.